Beach clubs on Bonaire
Bonaire is a lovely island full of beautiful beach clubs. Drive around Bonaire with your rental car from one beach club to another. Below we have made a list of our favorites!
Club Tropicana
Club Tropicana is the Beach club that belongs to Delfins and is one of our teams favorites. At club tropicana you can order tasty snacks and excellent food from the kitchen of Brassboer. You can sit, drink, relax, swim and for people who like activities you can now also e-foil right in front of the beach. The nice thing about the beach of Delfins is that you can enter the water via the pier, so you don't have to be bothered by the coral at all. Keep in mind that Delfins is closed on Sundays for people not staying at the resort.
Sebastians Beach
Sebastians Beach has not been around for a long time but it is definately one of our favorite places! Most of the days around 4PM a DJ will play relaxed music and later in the evening it turns into a Party on friday and sunday. They are mainly known for the party on Sunday evenings.
Ocean oasis
Ocean oasis is a super nice place, you can chill on a luxuous and comfortable sun bed, there is very good coffee, you can dine well and on Friday evening there is a party.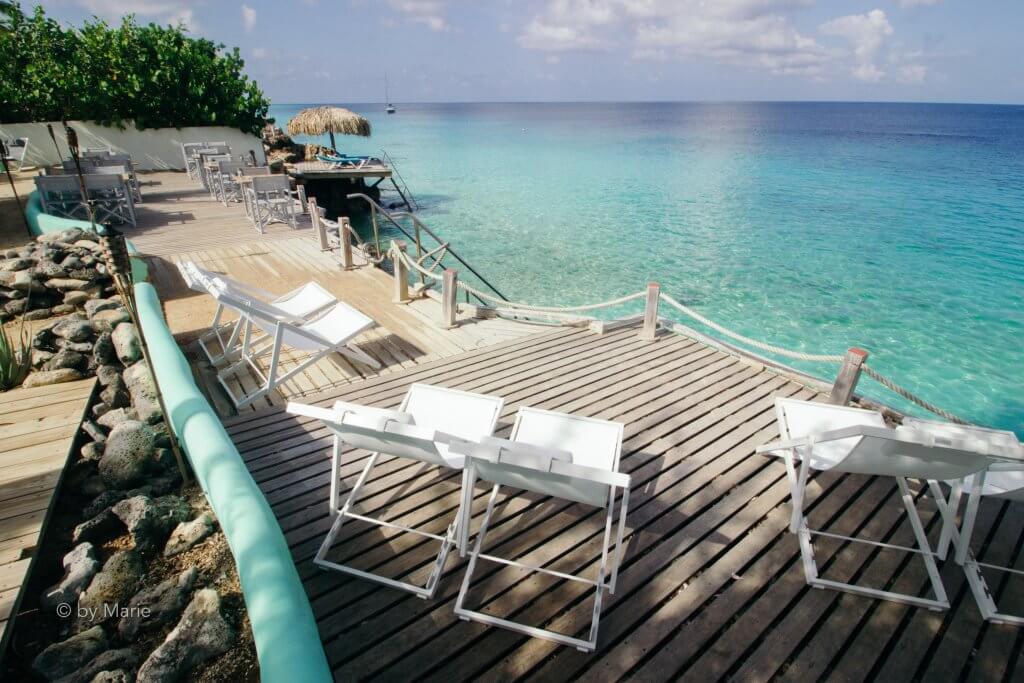 The Beach
The beach is part of the Windsock resort. This is a lovely place to have your morning coffee. The location is great, a table by the water is the best! The food is fine and they have recently completely refurbished the building.
Hang out beach bar
The hang out beach bar is Sorobon's first beach club. This beach bar has been there for years and has a very nice and cozy Surf atmosphere. If you come to Bonaire for windsurfing, the hang out Beach bar is most likely the place you will go. You can relax in between surfing and book your lessons or rent equipment at Jibe City, which is the surf school that belongs to it. It's also a perfect location if part of the family wants to surf and some want to sunbathe or enjoy the beautiful sea that Sorobon has to offer.