Foodtrucks on Bonaire
There are many food trucks on Bonaire. Food trucks are becoming more and more popular.. We have made a selection of our 3 favorite food trucks. It was a difficult choice but 3 delicious food options came out.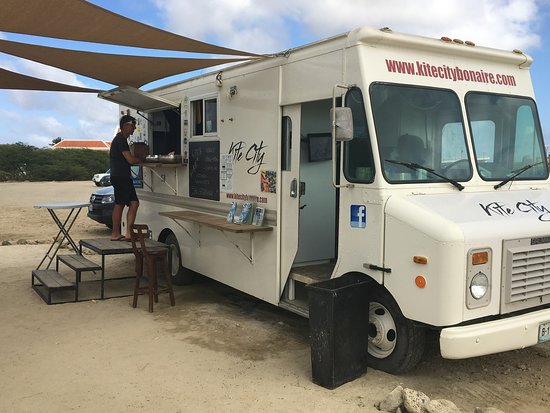 Kite City
At the top of our list is we have Kite City. Kite City can be described in one word, delicious. If you are on holiday on Bonaire, you should definitely try the tuna or beef burger. Kite city also makes delicious Sangria.
Cactus Blue
Cactus blue is one of the oldest food trucks on Bonaire. This Foodtruck is known for it's delicious Lionfish burger. You have to be there really early for this because this lionfish burger is often sold out around 11 am. If you're arriving later, the hamburger and chicken sandwich with a fresh juice are also really delicious options.
King Kong
King Kong is located on Bachelor beach and here you can get one of the best burgers and hot dogs on the island. Bachelor beach is a beach that is not very well known among tourists. Nevertheless, this is one of the best snorkeling or swimming spots on the island. So why not combine a nice lunch with some snorkeling or swimming?