Reliable car rental Bonaire | Meet our team
Welcome to Pickup Huren Bonaire! We take pride in introducing our young and reliable team to you. If you're searching for a car rental company committed to reliability, you've come to the right place. Look no further than Pickup Huren Bonaire! Our commitment to providing top-notch customer service and a wide selection of well-maintained pickup trucks makes us the best choice for your transportation needs on the island.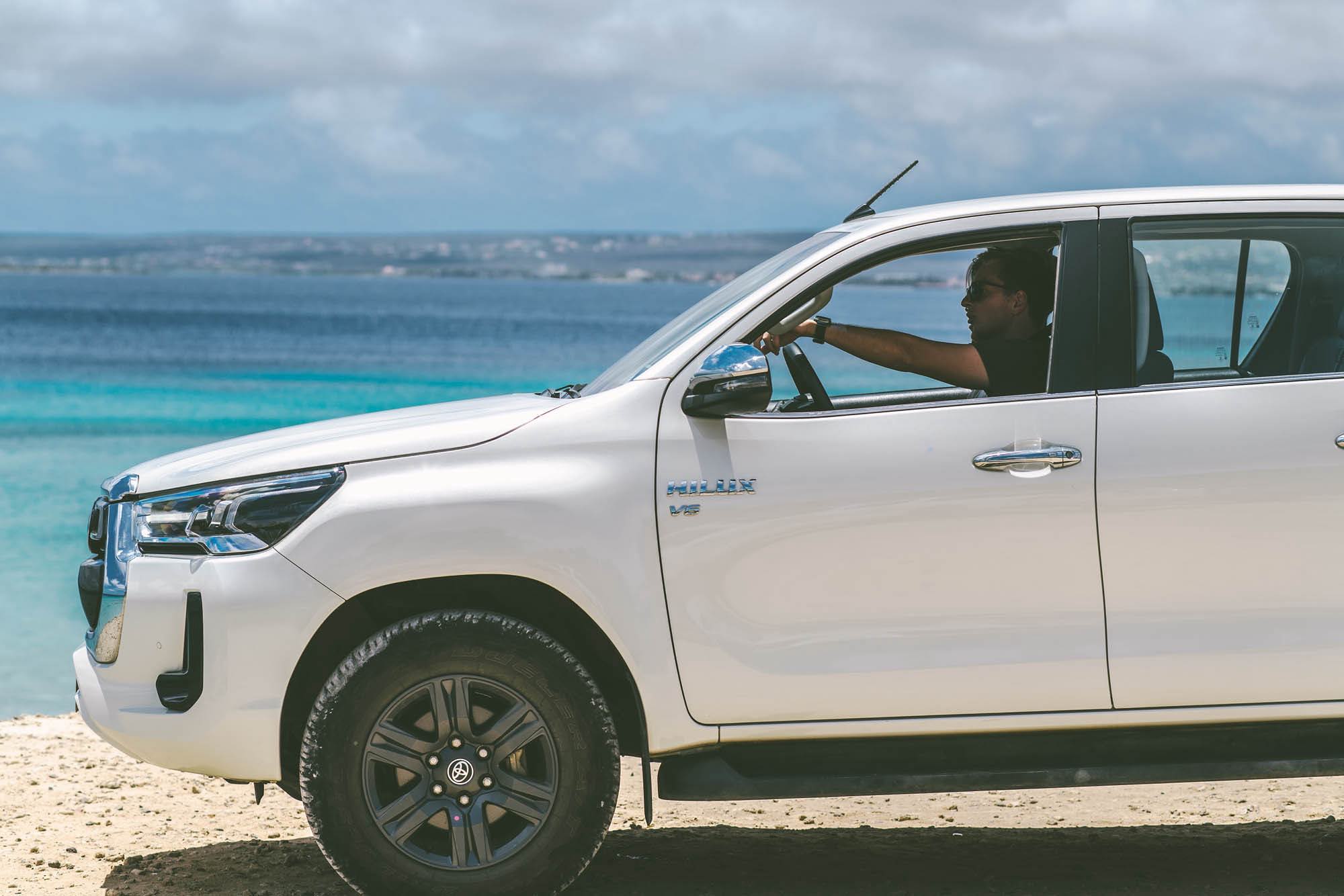 Why rent with Pickup rental Bonaire
At Pickup Huren Bonaire, we believe in the power of a young and dynamic team. Our staff is enthusiastic, energetic, and passionate about providing the best possible car rental experience to our customers. Whether you're an adventurous traveler exploring the island or a business customer in need of a reliable ride, our team is always ready to assist you.
Our mission is simple: we aim to offer our customers a seamless and worry-free car rental experience. We understand that reliability is essential when you're on vacation. That's why we go above and beyond to ensure our vehicles are in excellent condition and our service meets all your needs.
Whether you need a pickup truck for exploring Bonaire's rugged terrain, carrying equipment for diving or windsurfing, or simply getting around town, we have a range of options to meet your needs and budget. Our experienced team is dedicated to ensuring your rental experience is as seamless and stress-free as possible, from the moment you book to the time you return the vehicle.
We understand that transportation is an essential aspect of your trip to Bonaire, and we are committed to making sure you have a safe and reliable rental experience. That's why all our pickup trucks are regularly serviced and maintained to the highest standards, ensuring you can enjoy your travels with peace of mind.
At Pickup Huren Bonaire, we also hold our values in high regard. Honesty, integrity, and transparency are at the core of what we do. We strive to communicate openly and honestly with our customers, so you always know exactly what to expect when you rent a car with us.
So why choose Pickup Huren Bonaire for your pickup rental needs? Our competitive prices, exceptional customer service, and commitment to quality make us the best choice for all travelers. Choose a reliable car rental in Bonaire with Pickup Huren Bonaire. Book your pickup truck rental with us today and experience the best of Bonaire with confidence! We're here to provide you with the perfect ride.
Curious about what our customers say about us?
Together we make sure that you receive the best service so that you can enjoy your rental car to the fullest during your vacation.