Drive and Do
Discounted activities on Bonaire with Pickup Rental Bonaire. Receive a 10% discount at our partners, where we also enjoy spending our time doing activities.
Drive and Do discount
Bonaire has much more to offer than just the beautiful weather and relaxed atmosphere. What could be better than engaging in a variety of great activities during your vacation that will make your holiday complete? We at Pickup Huren Bonaire also enjoy being active and have created a list of our favorite activities here on the island specifically for our renters. After making a reservation with Pickup Huren Bonaire, you will even receive a 10% discount at our partners, where we also enjoy spending our time. Book your car with Pickup Rental Bonaire and gain access to the best discounted activities on Bonaire. Save money and enjoy all that this beautiful island has to offer!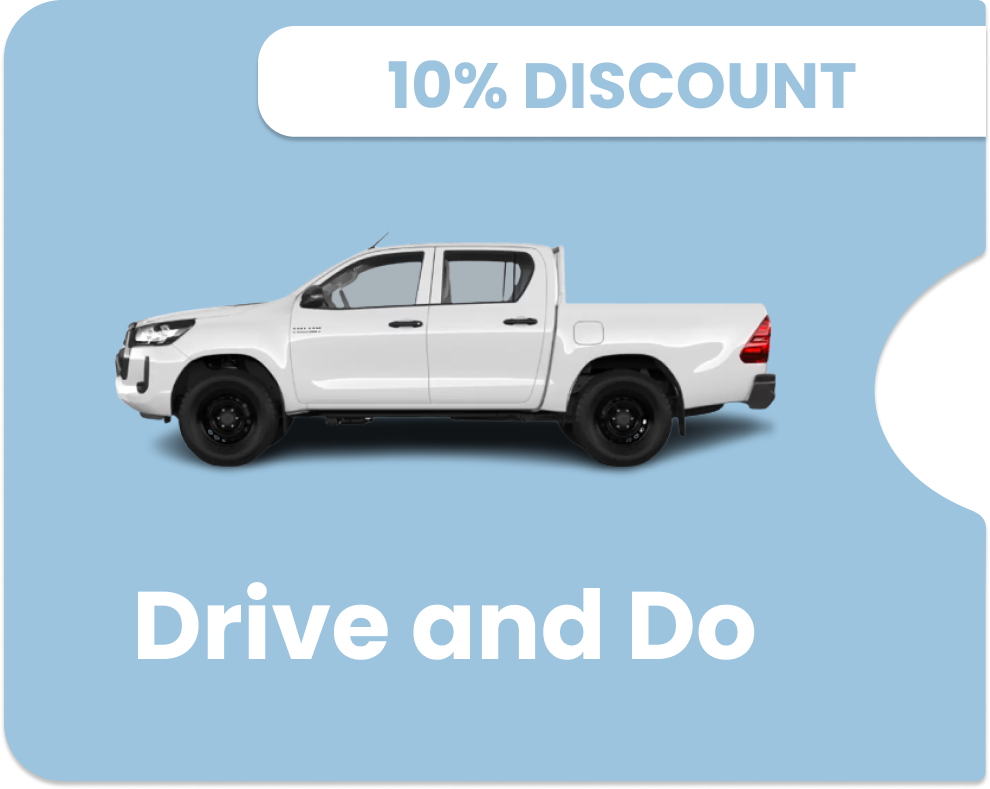 Dive - Dive Friends Bonaire
When visiting Bonaire, you really cannot leave the island before you have dived once, because this beautiful island is one of the best diving locations in the world. Bonaire has been protecting the water around the island for decades and it shows, the water of Bonaire is rich in more than 470 different fish species, huge coral reefs and shipwrecks. Because most dive sites are protected against currents and because of the extremely clear water, this makes Bonaire an easy place to take a new PADI-course or do a discover scuba dive. We are sure that after making your first dive you will be unstoppable and will dive more often.
To ensure that all tenants of Pickup Huren Bonaire enjoy diving as much as we do, you will receive a 10% discount at Dive Friends Bonaire after making a reservation. This diving school has 8 different locations across the island, so there is always a location nearby with friendly and professional staff. At Dive Friends Bonaire you can go for a diving course, rent your diving gear or if you just need diving tanks.
Top 3 activities with Dive Friends
Discovery dive first $99 now $89

Unlimited dive package - 6 days first $210 now $189

PADI Open water first $497 now $447
Kayak & Snorkel tour - Royal Activities
A kayak tour through the mangrove may not be something you immediately think of when visiting Bonaire. We think this is really recommended and perhaps even the best tour possible during your stay on the island. By glass bottom kayak you go through the mangrove and you enter areas where you are only allowed with a guide. During the tour you will receive an explanation from the guide about the mangrove itself and what lives there, you can also snorkel to view the underwater world even closer. Mangrove forests are the nurseries of the oceans and thus fulfill an extremely important function. The mangrove roots provide an ideal hiding place for small fish from predators, so all baby fish remain in the mangrove until they are large enough to swim towards the coral.
If you want to do something that cannot be done just anywhere, go for a kayak tour through the mangrove. For the best and most complete kayak tour we recommend the Royal Activities tour. After making a reservation at Pickup Huren Bonaire you will receive a 10% discount at our partner Royal Activities. You can easily make an appointment for a tour by Whatsapp or email.
Top activity with Royal Activities
Glass botom Kayak & Snorkel tour first $55 now $50
Kitesurfing - FX Bonaire Kiteschool
You notice it from the moment you step off the plane on Bonaire, the wind that is present almost all year round. If you combine this with the blue flat water you will soon end up with kitesurfing, Bonaire is therefore a great place to practice this sport. Nothing beats the feeling of freedom you get during kitesurfing and there is always something new to learn for an even higher jump or new freestyle trick.
Have you always wanted to kitesurf or do you want to learn new skills such as foiling or winging? Do this at FX Bonaire Kiteschool, after making a reservation at Pickup Huren Bonaire you will receive a 10% discount at this kite school located at Atlantis (the kite surfing beach) with the famous yellow bus. This kite school is ready to teach every student kitesurfing in a fun and safe way. They offer private lessons or semi-private lessons for beginner, intermediate or advanced kitesurfers.
Top 3 activities with FX Bonaire Kiteschool
Kitelesson package (3x semi-private) first $960 now $864

Winglesson first $150 now $135

Foillesson first $205 now $185
Boat rental - Blue Bay Bonaire
Bonaire is known for its crystal-clear, flat blue waters, and a boat trip is an absolute must during a vacation on Bonaire. Team Pickup Rental Bonaire can often be found on the water. What could be better than a leisurely boat ride, taking a refreshing dip in the water, snorkeling, or wakeboarding? Our favorite place to rent a boat or book a boat cruise is Blue Bay Bonaire.
This company with over 17 years of experience is where you need to be! Whether it's peacefully cruising along the coast on a dutch "sloep", enjoying some speed and action on a speedboat for wakeboarding or tubing, or joining a beautiful sailing boat for a snorkeling and dinner cruise. After making a reservation with Pickup Rental Bonaire, you will receive a 10% discount at our partner Blue Bay Bonaire using our discount code.
Top 3 activities with Blue Bay Bonaire
Boat and wakeboard from $350 now $315

Sail, snorkel and dinner from $95 now $85

Boat rental from $150 now $135