What our customers say:
"A great company run by young professionals. WhatsApp or email, you will receive an answer in no time."
Marion Jonk
"Almost new Toyota HiLux was delivered to our accommodation. Robbert responds quickly to questions and has useful tips. Extension of our rent was also easily arranged. Top experience and will definitely rent again on our next visit."
Martijn Plaum
"Nice communication. Got a brand new pick-up, it drove perfectly."
Rik vk
View more reviews
Why should you rent a car at Pickup Car rental Bonaire?
When it comes to exploring Bonaire, there's no better way to do it than with a car rental from Pickup Huren Bonaire. Here are just a few reasons why renting a car is the best way to experience all that the island has to offer:
Convenience
Having a car at your disposal means you can come and go as you please, without having to rely on public transportation or expensive taxi services. You'll have the freedom to explore the island at your own pace, on your own schedule.
Comfort
Our fleet of well-maintained vehicles are designed for your comfort and convenience. With air conditioning to keep you cool, plenty of space for your luggage and gear, and reliable engines to get you where you need to go, our car rentals offer a stress-free way to travel around Bonaire.
Affordability
Renting a car from Pickup Huren Bonaire is an affordable way to explore the island, especially when you consider the cost of taxi services or organized tours. With our competitive pricing and reliable vehicles, you'll get unbeatable value for your money.
Flexibility
With a car rental, you'll have the flexibility to explore every corner of Bonaire, from the bustling capital of Kralendijk to the secluded beaches and natural wonders of the island's interior. You can plan your own itinerary and discover the hidden gems of Bonaire that might otherwise be difficult to access.
In short, renting a pickup car from Pickup Huren Bonaire is the best way to see all that Bonaire has to offer. With our convenient and affordable car rental options, you'll have the freedom and flexibility to explore the island on your own terms. So why wait? Book your pickup car rental today and get ready to discover the best of Bonaire!
What we offer
At Pickup Car Rental Bonaire we have the largest range of car rental on Bonaire. Small and large cars, manually as well as automatic transmission. We have from entry-level cars for $55 a day to the largest and most luxurious pickups with 4 wheel drive and apple car play. Are you looking for a Suzuki Jimny, a small pickup car or are you more looking for the latest Hilux or Ford F150? Nothing is too crazy at Pickup car Rental Bonaire! Not sure which car is right for you? Then you can always contact us via email, whatsapp or telephone.
Rent multiple cars or rent a car longterm
Are you coming to Bonaire for a longer period of time? Or do you arrive with a large group and are you looking for multiple cars to rent? At Pickup car rental Bonaire you are at the right place for the most beautiful cars at the best price.
Enjoy the best customer service at Pickup car rental Bonaire
When you rent a car at Pickup car rental Bonaire, we provide excellent service. For us great customer service is key. We can bring the car to your holiday home for a small extra fee or, you can check in at the airport or at our office without any extra fee.
Renting extras at Pickup car Rental Bonaire to have an even better holiday
We can arrange a cool box or snorkels with the car starting at 4$ extra per day. This way you can enjoy your day in the National Park or on one of our beautiful beaches and you don't have to drive all over the island to rent this somewhere else!
Gold-driver discount
Become a Gold driver and receive a discount when renting rent a car from Pickup Bonaire. We appreciate our regular customers. That's why we launchec our Gold driver discount loyalty program. Read more below about how to become one of our Gold drivers, how to stay a Gold-driver and our terms and conditions to receive the discounts.
Become Gold-driver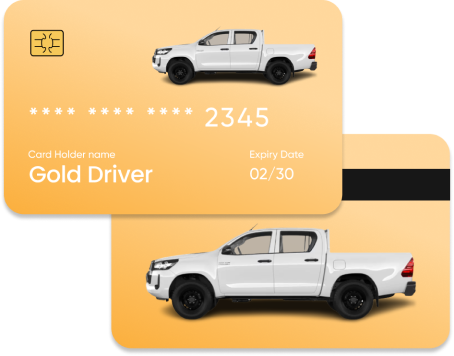 Frequently asked questions